Hey EF Fam,
What is hormonal pain? Hormones play a major role in keeping us healthy and vibrant. Hormonal pain refers to the painful problems that occur when we have a disruption in the delicate balance of our hormones – the Hormone Hurricane of Pain…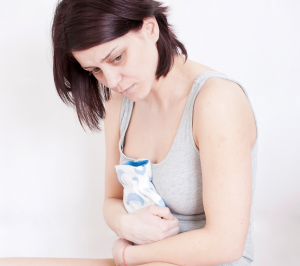 Thyroid disruption causes weight gain, muscle pain, and emotional pain when we start losing our hair, libido, and daily motivation.
Adrenal hormone disruption leads to pain by increasing inflammation, blood sugar levels, causing water retention, weight gain, and crushing fatigue.
Insulin hormone disruption causes blood sugar problems, lowering energy and increasing our risk of developing diabetes and dementia.
Estrogen and Progesterone disruption contributes to the pain of increased menstrual cramping, breast tenderness, increased risk of cancers, and infertility
Testosterone disruption can contribute to weight gain, severe fatigue, memory problems, as well as loss of muscle and motivation.
You may be asking yourself what can cause such severe hormone disruption and pain?
My good Friend, Dr. Peter Osborne, answers this and more in his new book, No Grain No Pain.
This new book is an absolute must read – especially if you are dealing with these types of issues without resolve. Dr. Osborne brings to light issues that no one else is talking about. Issues like –
Grainbesity
Grainflammation – why gluten free corn and rice products can sabotage your health
The Prescription Pain Trap
Gluten Free Whiplash
The Pain Futility Cycle
The Gluten Muscle Wasting Cycle
The 5 "Fire Walls" in the GI tract that stop leaky gut in its tracks
Right now, when you get your copy of No Grain No Pain, he is giving away A comprehensive Leaky Gut Recovery Guide (this is the same information he has been using in his clinic for 15 years). This comprehensive ebook – video combination is packed with essential information you need to combat autoimmune pain and disease. This offer expires in a few days, so make sure you take advantage of it now. The lifesaving value in this manual alone far exceeds the cost of the book.
Committed to your success,
Ian
P.S.
If you are struggling to find solutions to autoimmune pain in your life, if you have "tried everything" and still suffer, if you have seen every medical specialist and continue to struggle, this book may just be the answer you have been looking for.
Ian Hart is a Body-Mind Transformation expert, the creator of EarthFIT Training Systems, co-creator of BACK PAIN RELIEF4LIFE, and founder of BEAUFORTPERSONALTRAINING.COM and MYBACKPAINCOACH.COM. Ian and his team help people get into optimal shape in the safest, fastest and most effective way possible, using cutting edge science.
Instant Download
Ebook: EarthFIT 50
Take that step and you are one step closer to your goals.